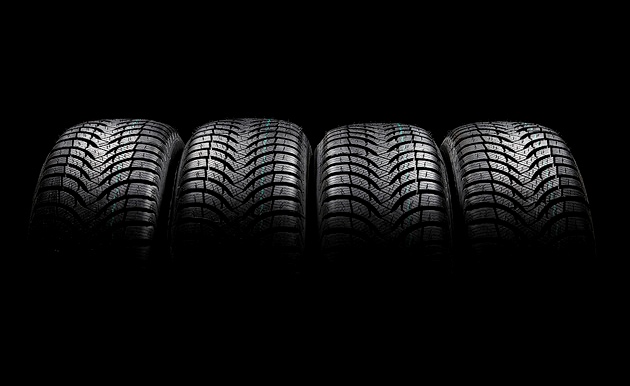 Why tire maintenance is important
Tires carry a lot of weight—both literally and figuratively. In addition to the physical weight and structure that directly impact the tires on a vehicle, tires also influence how the vehicle rides, brakes, and handles. A vehicle's safety is wrapped up in the tires, too.

By performing a monthly tire check for air pressure, tread wear, and signs of damage, you will be able to protect both your safety and investment. Increase tire checks if you regularly navigate potholes and debris, drive over extended miles, or reside in a chilly climate. Before packing the car for an extended weekend or long vacation, do a tire check.


Is it time for tire maintenance or new tires? Contact Wantagh Mazda for more information.
Signs of tire trouble
Before setting out, do a once-over of your tires to look for signs of trouble. Tires should be neither under- or over-inflated. Too much or too little air will cause tires to wear incorrectly. Tires are out of alignment if one edge show signs of more tread wear. Cupping, or erratic tread wear, signals that it's time to replace some suspension parts or shock absorbers. An unbalanced wheel can also be the cause of erratic tread wear. If a part of the sidewall or tread is extended up, a belt in the tire carcass has broken free from its neighboring belts.

While on the road, pay close attention to any thumping noises or weird vibrations. These are signals that a tire is out-of-balance or has a disjointed belt. A damaged or under-inflated tire, shabby wheel alignment, or a brake problem can cause the vehicle to pull to one side.


Leave it to the pros
If you've noticed a problem with your tires, seek professional help. Specific tools and know-how are necessary to perform successful tire repairs such as


Tire rotations
Tire balancing
Tire alignment
Tired of your tire troubles? We've got your back. Schedule a service appointment with Wantagh Mazda today.
Sales Hours
(888) 595-0690
| | |
| --- | --- |
| Monday | By Appointment |
| Tuesday | By Appointment |
| Wednesday | By Appointment |
| Thursday | By Appointment |
| Friday | By Appointment |
| Saturday | By Appointment |
| Sunday | Closed |
Service Hours
(888) 615-0109
| | |
| --- | --- |
| Monday | 7:30 am - 7:00 pm |
| Tuesday | 7:30 am - 7:00 pm |
| Wednesday | 7:30 am - 7:00 pm |
| Thursday | 7:30 am - 7:00 pm |
| Friday | 7:30 am - 7:00 pm |
| Saturday | 8:00 am - 2:00 pm |
| Sunday | Closed |
Parts Hours
(888) 596-0296
| | |
| --- | --- |
| Monday | 8:00 am - 5:00 pm |
| Tuesday | 8:00 am - 5:00 pm |
| Wednesday | 8:00 am - 5:00 pm |
| Thursday | 8:00 am - 5:00 pm |
| Friday | 8:00 am - 5:00 pm |
| Saturday | 8:00 am - 2:00 pm |
| Sunday | Closed |