The Mazda3 Hatchback has long been considered one of the most stylish and fashionable vehicles on the road. Its spot atop Kelley Blue Book's 10 Coolest New Cars list for the past five years and continuous recognition since its debut in 2003 is testament enough. That reputation for delivering something intangible and unmistakable promises to be bolstered even more by the all-new 2020 Mazda3 Hatchback, which infuses the Mazda Premium ethos with a definitive sense of fun.
Designed with the idea of being "an object of universal desire" in mind, the new 2020 Mazda3 5-door ushers in a new era of KODO — Soul of Motion Design. Mazda's design experts went into the creation of the Mazda3 Hatchback with the intention of creating a fresher expression of the traditional hatchback styling, envisioning a solid mass with seductive appeal. Its presence speaks to the success of this endeavor: The 2020 Mazda3 is powerful, poised, and precise from all angles.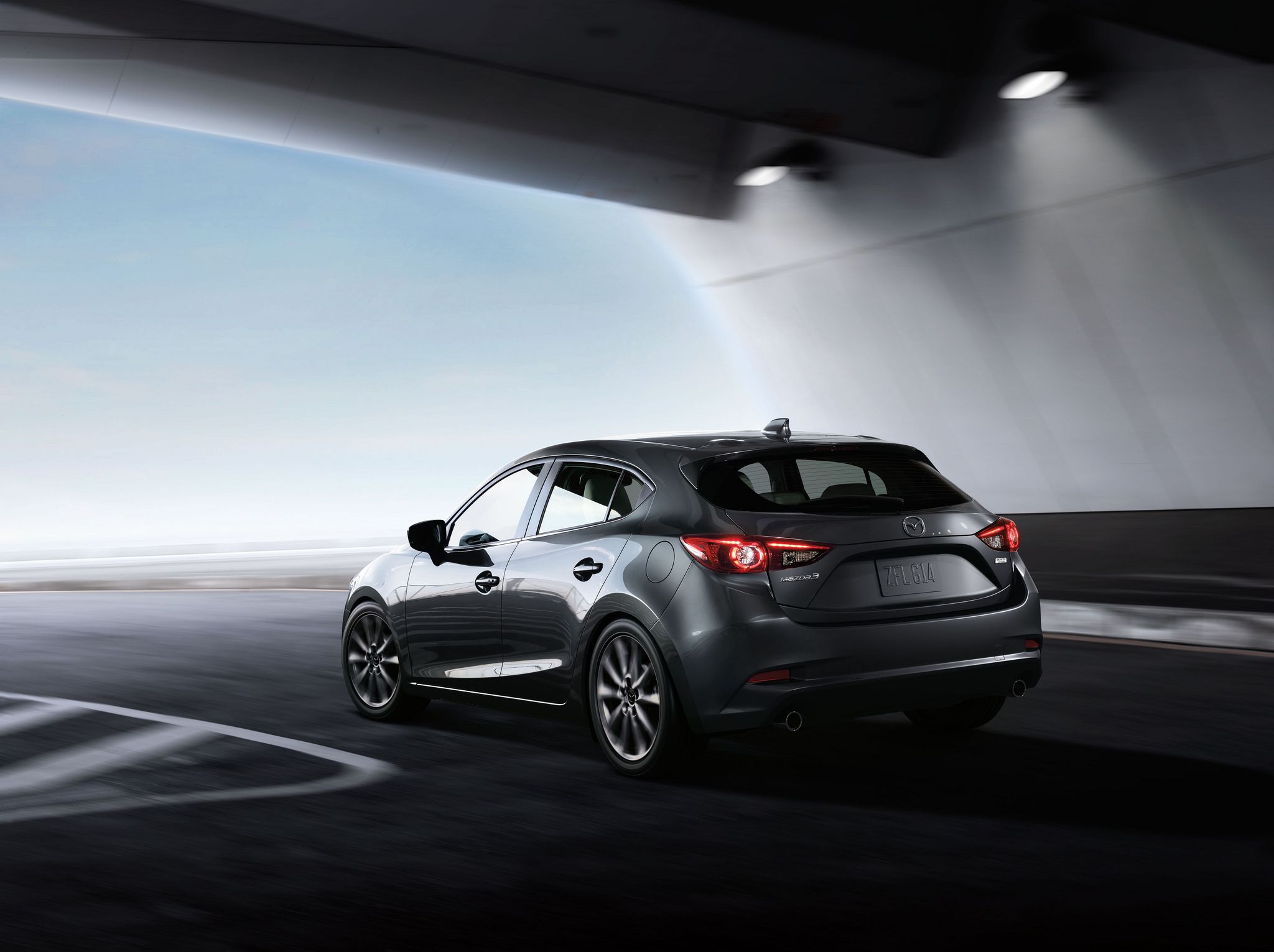 This visual dynamic plays perfectly into the Mazda3 Hatchback's driving experience. The 2020 Mazda3 Hatchback is available with the groundbreaking SKYACTIV®-X engine, which provides exceptional performance off the starting line and superior responsiveness. With the new M Hybrid system, the SKYACTIV®-X builds on Mazda's reputation as a brand that perfectly synthesizes the enjoyment and excitement of driving with responsible fuel efficiency.
The inside of the 2020 Mazda3 Hatchback also underscores synthesis in terms of the Jinbai-ittai philosophy of bringing the driver and car together in perfect harmony. This is done both with the Mazda3 Hatchback's fun-to-drive dynamics and with its user-oriented cockpit, which includes a larger and more intuitive 8.8-inch center display and a design that reduces blind spots ahead of the vehicle.
The 2020 Mazda3 Hatchback promises to be the coolest vehicle on the road, bar none. When it arrives later this year at Wantagh Mazda, be sure to stop in and experience for yourself just how cool a vehicle gets.
Sales Hours
(516) 826-7788
| | |
| --- | --- |
| Monday | 9:00 am - 9:00 pm |
| Tuesday | 9:00 am - 9:00 pm |
| Wednesday | 9:00 am - 9:00 pm |
| Thursday | 9:00 am - 9:00 pm |
| Friday | 9:00 am - 9:00 pm |
| Saturday | 9:00 am - 6:00 pm |
| Sunday | Closed |
Service Hours
(516) 785-0300
| | |
| --- | --- |
| Monday | 7:30 am - 4:30 pm |
| Tuesday | 7:30 am - 4:30 pm |
| Wednesday | 7:30 am - 4:30 pm |
| Thursday | 7:30 am - 4:30 pm |
| Friday | 7:30 am - 4:30 pm |
| Saturday | 8:00 am - 2:00 pm |
| Sunday | Closed |
Parts Hours
(516) 785-0300
| | |
| --- | --- |
| Monday | 8:00 am - 5:00 pm |
| Tuesday | 8:00 am - 5:00 pm |
| Wednesday | 8:00 am - 5:00 pm |
| Thursday | 8:00 am - 5:00 pm |
| Friday | 8:00 am - 5:00 pm |
| Saturday | 8:00 am - 2:00 pm |
| Sunday | Closed |