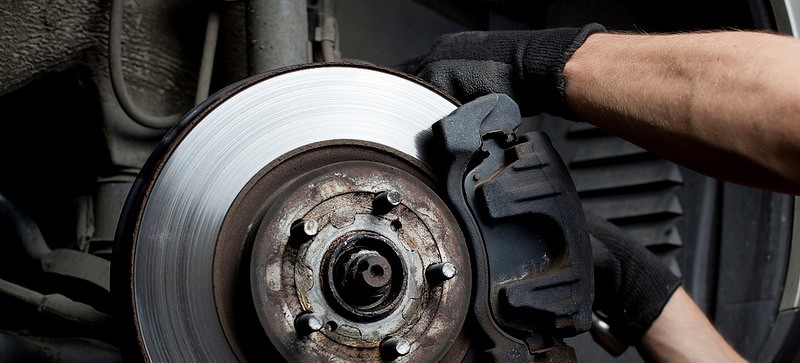 The Importance of Brake Maintenance
It's a no-brainer that brakes are a vital component of a vehicle; they prevent you from crashing into other vehicles or obstructions. But when it comes to the maintenance of brakes on a vehicle, some drivers are unsure about the specifics. In order to keep our valued customers of the Wantagh area safe and informed, we've put together some details regarding brake maintenance. Regularly scheduled maintenance is the most effective and efficient way to maintain the quality of your vehicle and its many components. Call today to schedule your next service appointment with us at Wantagh Mazda.
The components of brake systems
Brake systems are comprised of multiple components that work together to assist with stopping a vehicle. These items include brake calipers, the master cylinder, brake fluid, brake lines, brake pads, and rotors (as well as the brake pedal inside the vehicle). When pressure is applied to the brake pedal, fluid is sent to the calipers via the master cylinder. This causes the brake calipers to squeeze together and apply pressure on the brake pads, which then clamp down on the rotors to slow the car down. If the brake pads are excessively worn, they cannot properly apply pressure and can damage the rotors.


When to replace brake pads
An easy way to avoid rotor damage and ensure safety is to replace brake pads when necessary. Most brake pads come with wear indicators that make a squealing noise to alert you of when it's time to replace them, although it's better to do so before that noise occurs.

In order to stay on top of brakes maintenance, it's best if you follow a schedule with our certified service technicians at Wantagh Mazda. Most vehicles come with a manual that suggests a variety of maintenance appointments throughout the life of a vehicle. As a general rule, we suggest replacing brake pads if there is less than 1/8 of an inch remaining or at 25,000 miles.


Sales Hours
(888) 595-0690
| | |
| --- | --- |
| Monday | By Appointment |
| Tuesday | By Appointment |
| Wednesday | By Appointment |
| Thursday | By Appointment |
| Friday | By Appointment |
| Saturday | By Appointment |
| Sunday | Closed |
Service Hours
(888) 615-0109
| | |
| --- | --- |
| Monday | 7:30 am - 7:00 pm |
| Tuesday | 7:30 am - 7:00 pm |
| Wednesday | 7:30 am - 7:00 pm |
| Thursday | 7:30 am - 7:00 pm |
| Friday | 7:30 am - 7:00 pm |
| Saturday | 8:00 am - 2:00 pm |
| Sunday | Closed |
Parts Hours
(888) 596-0296
| | |
| --- | --- |
| Monday | 8:00 am - 5:00 pm |
| Tuesday | 8:00 am - 5:00 pm |
| Wednesday | 8:00 am - 5:00 pm |
| Thursday | 8:00 am - 5:00 pm |
| Friday | 8:00 am - 5:00 pm |
| Saturday | 8:00 am - 2:00 pm |
| Sunday | Closed |