Wantagh Mazda - Serving Wantagh, NY and Long Island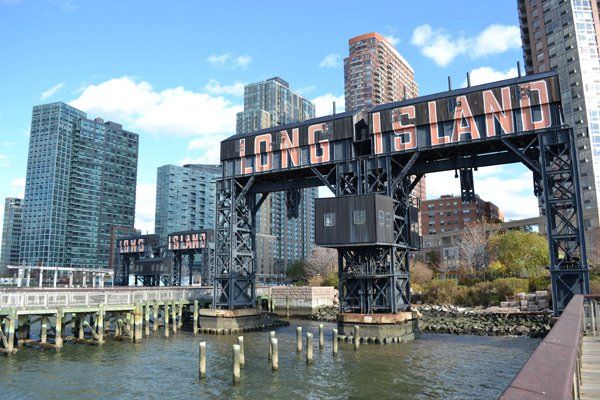 LIC" by Theeditor93 - Own work. Licensed under CC BY 3.0 via Wikimedia Commons

Wantagh Mazda proudly serves Wantagh, NY, and the surrounding communities of Long Island and New York.

Wantagh is a wonderful community for residents and visitors alike. If you're coming to Wantagh Mazda to check out a new or Certified Pre-Owned Mazda car on our lot, make sure to check out the town too!


COMMUNITY
Wantagh is an unincorporated section of the Town of Hempstead in Nassau County on the south shore of Long Island. It has a population under just under 19,000 people as of the 2010 census. The average age of a Wantagh resident is 41 years, and there are more females in Wantagh than there are males (51% compared to 49%). Wantagh residents work hard - the average household income, as of 2012, is just over $114,000.

Wantagh was originally known as "Jerusalem" because there was a creek running north/south through the area that was originally the Jerusalem River. Part of this creek is still visible in places between Wantagh Parkway and the housing developments west of Wantagh Avenue.

Wantagh is served by a volunteer police force - Unit 132 of the Nassau County Auxiliary Police. They patrol the neighborhood regularly and provide traffic control for parades, races and other community events. Wantagh is also served by a volunteer fire department and a volunteer Ambulance Corps.


PARKS
There are multiple parks in and close to Wantagh to enjoy.
Twin Lakes Preserve is a 58-acre woodland preserve with lots of hiking trails and two lakes for fishing.
Mill Pond is a 15-acre fishing pond surrounded by paved jogging trails as well as some benches for birdwatching.
Jones Beach State Park is beautiful with 6 miles of white sand beachfront on the Atlantic, 2 miles of boardwalk and a bike path. In addition, there are swimming pools, concessions, picnic areas, paddle tennis courts, shuffleboard courts, basketball courts, a softball field, a roller skating rink, a playground, a beach volleyball court, and Putt-Putt golf. The family can also catch a performance at the Jones Beach Theater.
Theodore Roosevelt Nature Center is on the west end of Jones Beach State Park and includes an estuary, educational environmental boardwalk, childrens museum and visitor's center, gift shop, butterfly garden, and the Discovery Bone Cave!
Last but not least is Wantagh Park. It's the center for family fun, with six swimming pools, tennis courts, bocce ball, horseshoes, playgrounds, baseball and softball fields, a fishing pier, boat marina, dog park, and jogging trails.
EDUCATION
Children in Wantagh enjoy a quality education from the Wantagh Union Free School District , which has one high school, one middle school, and three different elementary schools. And we're proud that it's the only district in New York to have every school recognized as a National School of Excellence.

A private school education is also available to young area students at Maplewood School , which offers nursey, pre-school, kindergarten and summer camps.


EVENTS
The most notable of events in Wantagh is probably the annual Memorial Day Weekend Air Show. Each year, military planes and stunt planes are showcased at Jones Beach State Park. In the past, the Blue Angels, Canadian Snow Birds, and the US Air Force Thunderbirds have participated in the show. Always a fun event for the family!


TRANSPORTATION
If you're in town to get your car serviced, and want to explore the rest of Long Island while you're waiting, there's a convenient commuter rail service to get you where you want to go! The Long Island Rail Road connects the eastern-most part of Suffolk County to Manhattan, and runs 24/7 year-round. The Wantagh station is located on Wantagh Ave and Railroad Ave near Sunrise Highway. There is also a public bus service.


NIGHTLIFE
Wantagh has a very lively nightlife. We'd be amiss not to mention this. Within a quarter mile of the Wantagh Long Island Rail Road Station, thirteen bars, pubs and clubs keep the area active until last call at 4AM.



We are proud to call Wantagh, NY our home on Long Island. We enjoy the people, and love giving back to our community!


Sales Hours
(888) 595-0690
| | |
| --- | --- |
| Monday | By Appointment |
| Tuesday | By Appointment |
| Wednesday | By Appointment |
| Thursday | By Appointment |
| Friday | By Appointment |
| Saturday | By Appointment |
| Sunday | Closed |
Service Hours
(888) 615-0109
| | |
| --- | --- |
| Monday | 7:30 am - 7:00 pm |
| Tuesday | 7:30 am - 7:00 pm |
| Wednesday | 7:30 am - 7:00 pm |
| Thursday | 7:30 am - 7:00 pm |
| Friday | 7:30 am - 7:00 pm |
| Saturday | 8:00 am - 2:00 pm |
| Sunday | Closed |
Parts Hours
(888) 596-0296
| | |
| --- | --- |
| Monday | 8:00 am - 5:00 pm |
| Tuesday | 8:00 am - 5:00 pm |
| Wednesday | 8:00 am - 5:00 pm |
| Thursday | 8:00 am - 5:00 pm |
| Friday | 8:00 am - 5:00 pm |
| Saturday | 8:00 am - 2:00 pm |
| Sunday | Closed |